First off, you need to be an Admin to be able to change the theme color.
Start by clicking in the bottom right corner of your screen on the Settings cogwheel. From Settings, please click in the upper right corner on Account and select Themes from the dropdown menu.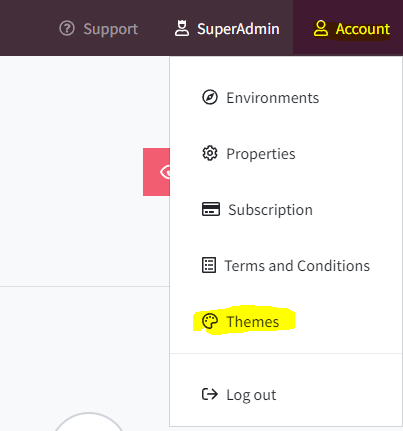 Once you are on the Theme page you will see all of themes currently available. To add your own custom theme, please click on the + in the pink box up in the right corner. A pop-up menu will appear called Create Theme. Please give your new theme a name. PLEASE NOTE: Theme name can only be one word and only acceptable characters are A-z and 0-9.
You have the option to use Dark theme, this will change the background of your dashboard to dark.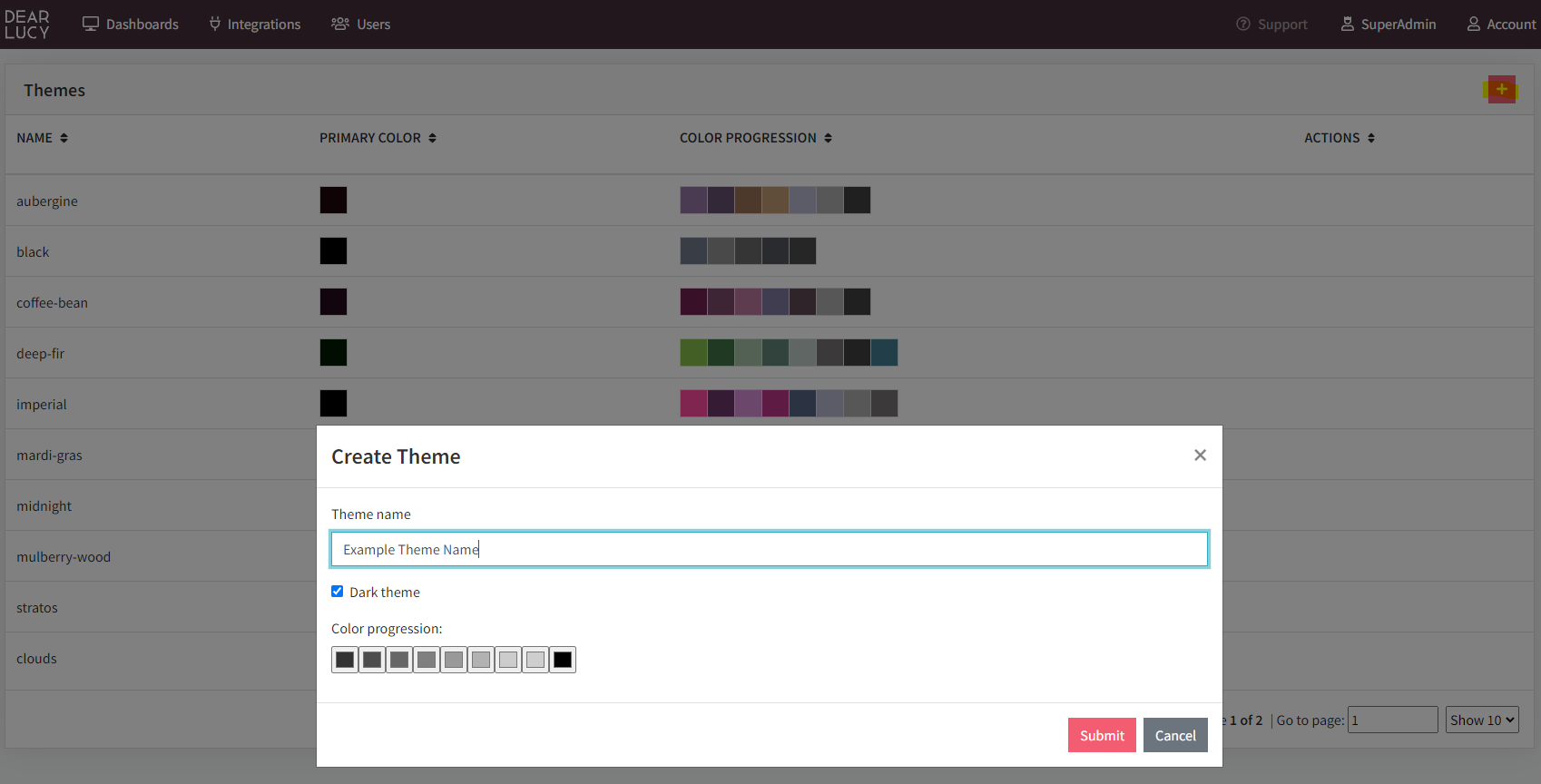 Pro tip: Think of what color combinations work best with dark vs. light color theme.
Color progression: Works from left to right, start selecting the colors you would like to see in your graphs and charts. You can have up to nine different colors. You can pick from the color spectrum or if you want to get an exact copy of your brand color you can use the color picker.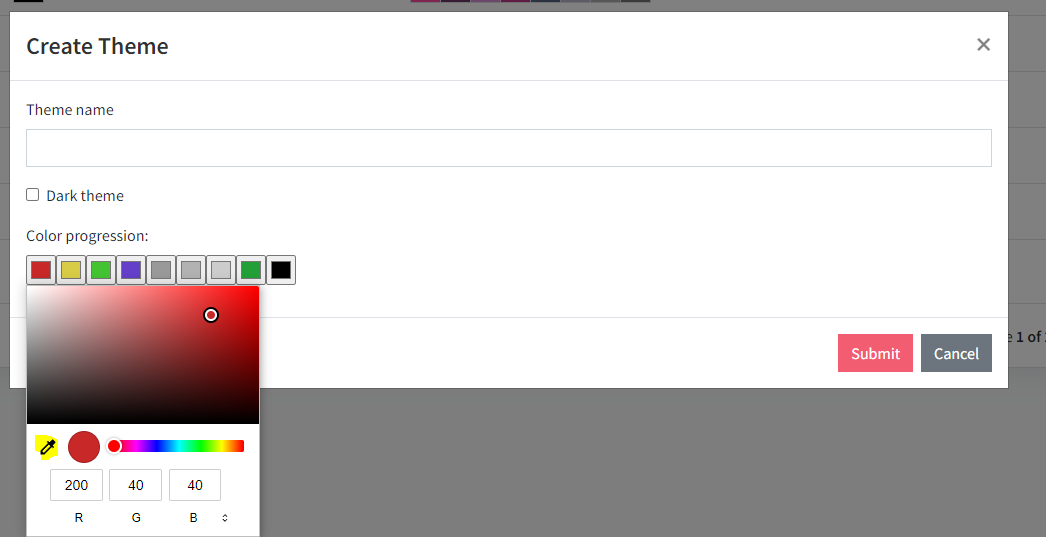 If you prefer to add color using RGB, HSL, HEX you can use the toggle below the color chart: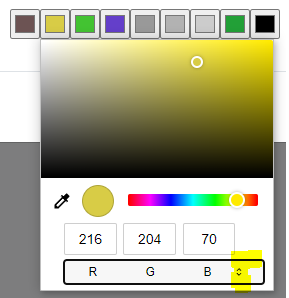 Once you selected all of your colors your new theme is ready! Please click Submit and your new theme will be at the top of the theme-list.
To use your new theme go to Dashboards in the upper left corner and select Manage Dashboards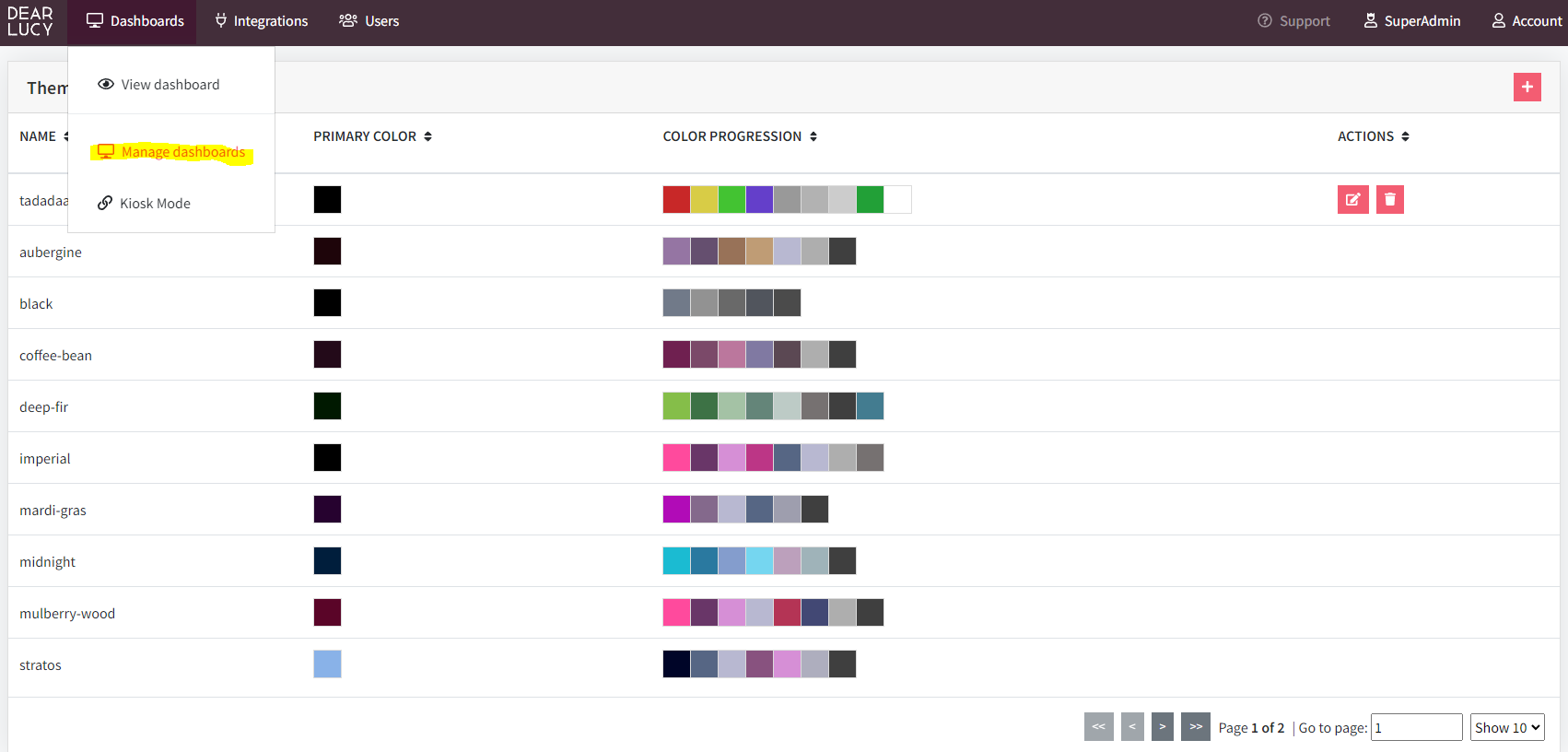 From the list of Dashboards, please choose the one where you wish to add your theme. To add the theme click on the dashboards Settings (cogwheel).
Note: You can also add the new theme colors from the "Edit dashboard" route (the pen icon) from the dashboard view.
A pop-up will appear where you have the option to change the title of your Dashboard, add a background video and choose which color theme you want to use. You can select your custom color theme from the drop-down menu (the newest ones is at the bottom). Once you've selected your theme, hit Save and you are ready! You can see how your new theme looks by clicking on the eye icon after you hit save.