Dear Lucy's goal editor allows you to track your performance in real time. Once goals have been set, they are immediately visible on your dashboards and Dear Lucy automatically tracks your performance against them.
Setting goals in Dear Lucy
You can set goals directly in the dashboard view in Dear Lucy. When hovering your mouse over a metric on the dashboard, a small target icon will appear in the bottom-left corner of the widget where a goal can be added (visible only to Admin users).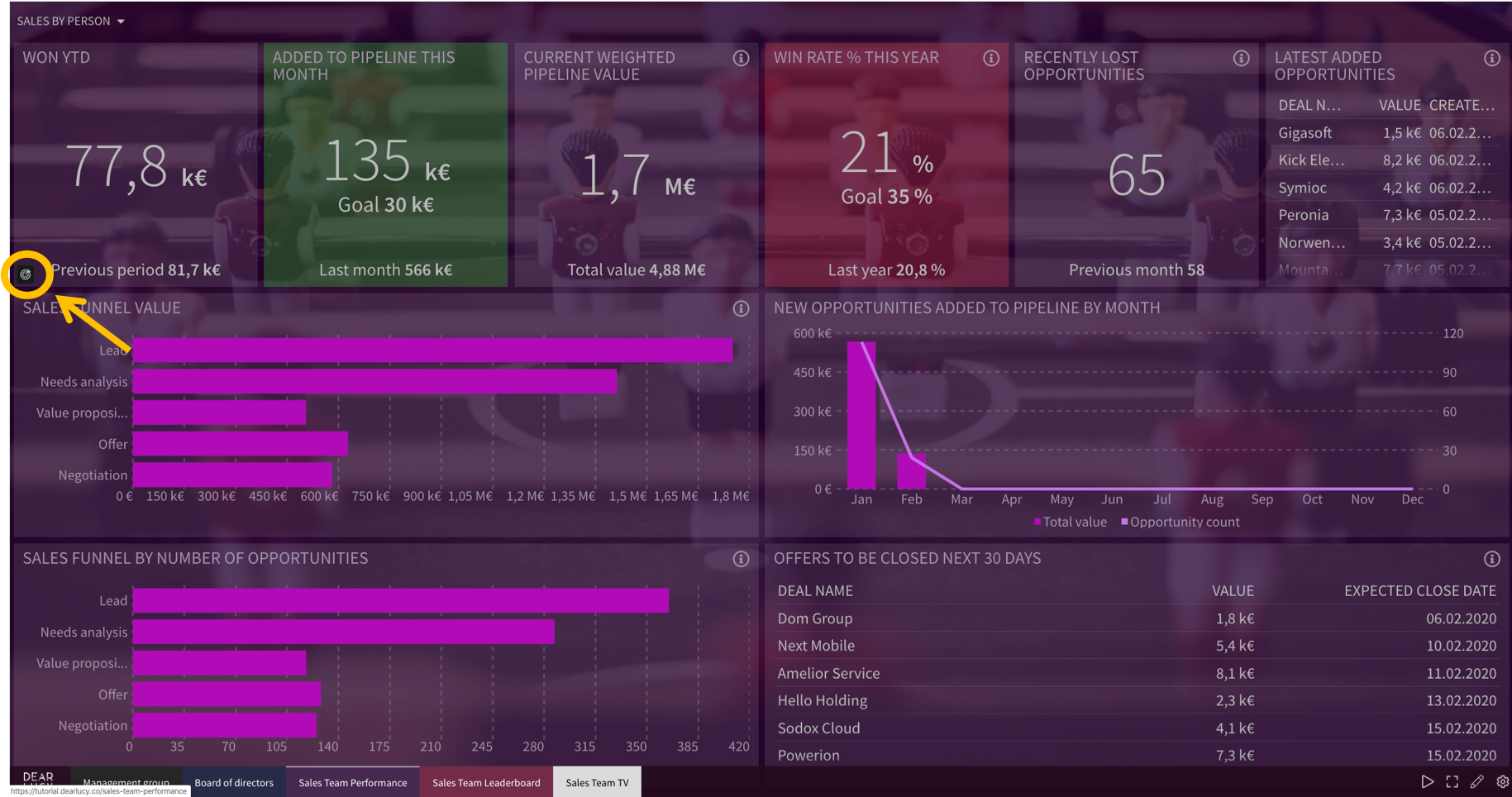 Performance against goals are visualized through lines in your charts or through color codes on your number widgets. The goal editor itself is a powerful tool that allows you to set goals for a number of different time periods, for different business dimensions and track whether you're on track to meet your goal at the end of the period.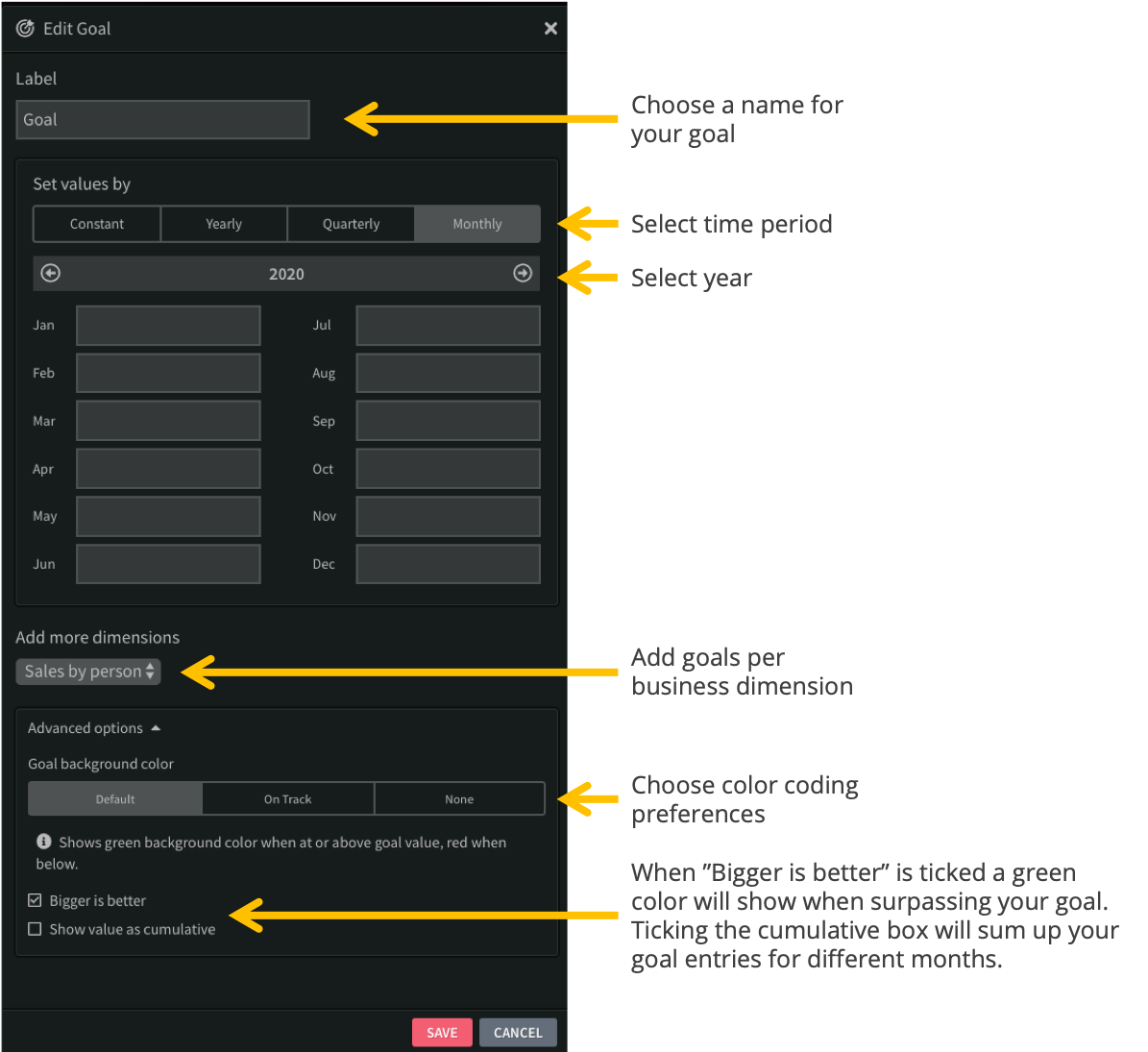 Watch our quick tutorial below:
With Dear Lucy Goal Editor, you can
Set goals either top down or bottom up – whichever method you prefer
Define goals for a business dimensions – be it business area, geographic location or by person
Define goals for different time periods – year, months or quarters
"On Track" goals
One neat feature of our Goal Editor is our "On Track" option that you can use for goals that are typically reached at the very end of the time period. When "On Track" is turned on, Dear Lucy will automatically calculate the pace of your performance and indicate a green light when you are on track on reaching your goal for the period. That way your team can see that they are progressing towards the goal at the right pace.
Please note, the Goal Editor is available for Admin users, so please make sure the right people in your team have been defined as Admin so they can be involved in goal setting.