Dear Lucy sales activities dashboards connect to your existing CRM software and provide you with the most popular sales activities metrics our customers typically keep track of.
The Activity dashboards are particularly useful for tracking and following-up on the efforts of your sales team in terms of meetings, calls and other outbound activities. You can also add drop down filters to view activities by type or person, to make reporting even easier.
If you have successfully integrated Activities, you will automatically receive two pre-built dashboards with various activity-based metrics.
The pre-built dashboards are:
1) Sales Activities
2) Sales Activities Forecasting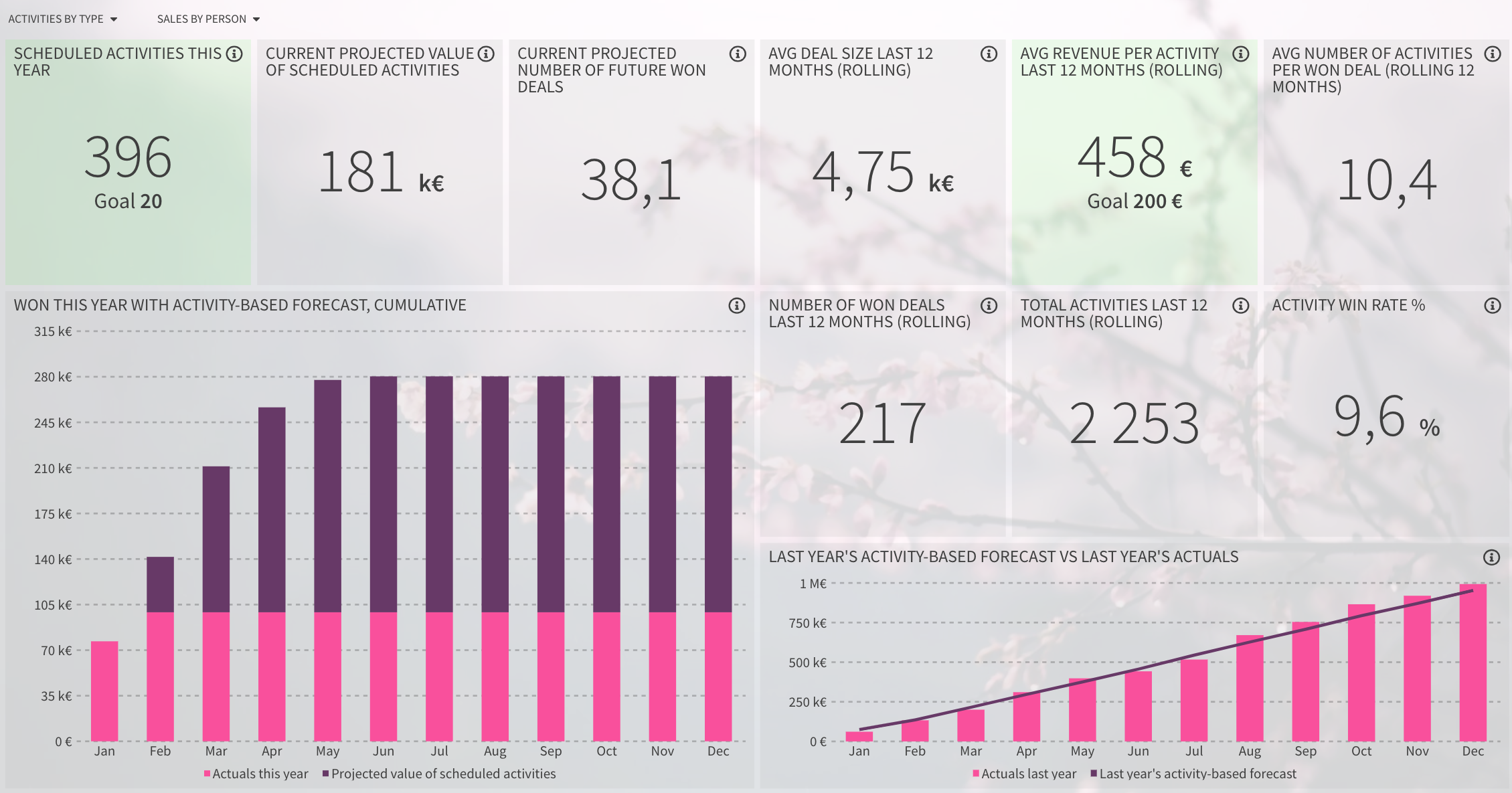 Sales activities forecasting works best when a dimension filter is applied. We recommend filtering out activities that have no or little correlation with actual sales. For example, it may not be relevant to include "tasks" in the in the activity-based forecast.