Dear Lucy sales dashboards connect to your existing CRM software and provide you with the 25 most popular sales metrics our customers typically keep track of.
Once you create an account with Dear Lucy and add your CRM credentials, you will instantly have five dashboards up and running. No need to build dashboards from scratch and no coding skills required.
To make things as easy as possible to set-up, we have grouped the sales metrics into five dashboards, each designed for different audience and purpose.
Once you have the dashboards up and running with your own sales data, you can modify the dashboards to suit your needs, delete unnecessary dashboards or create new ones if you like.
The pre-built dashboards are:
1) Sales forecasting and reporting dashboards for the top management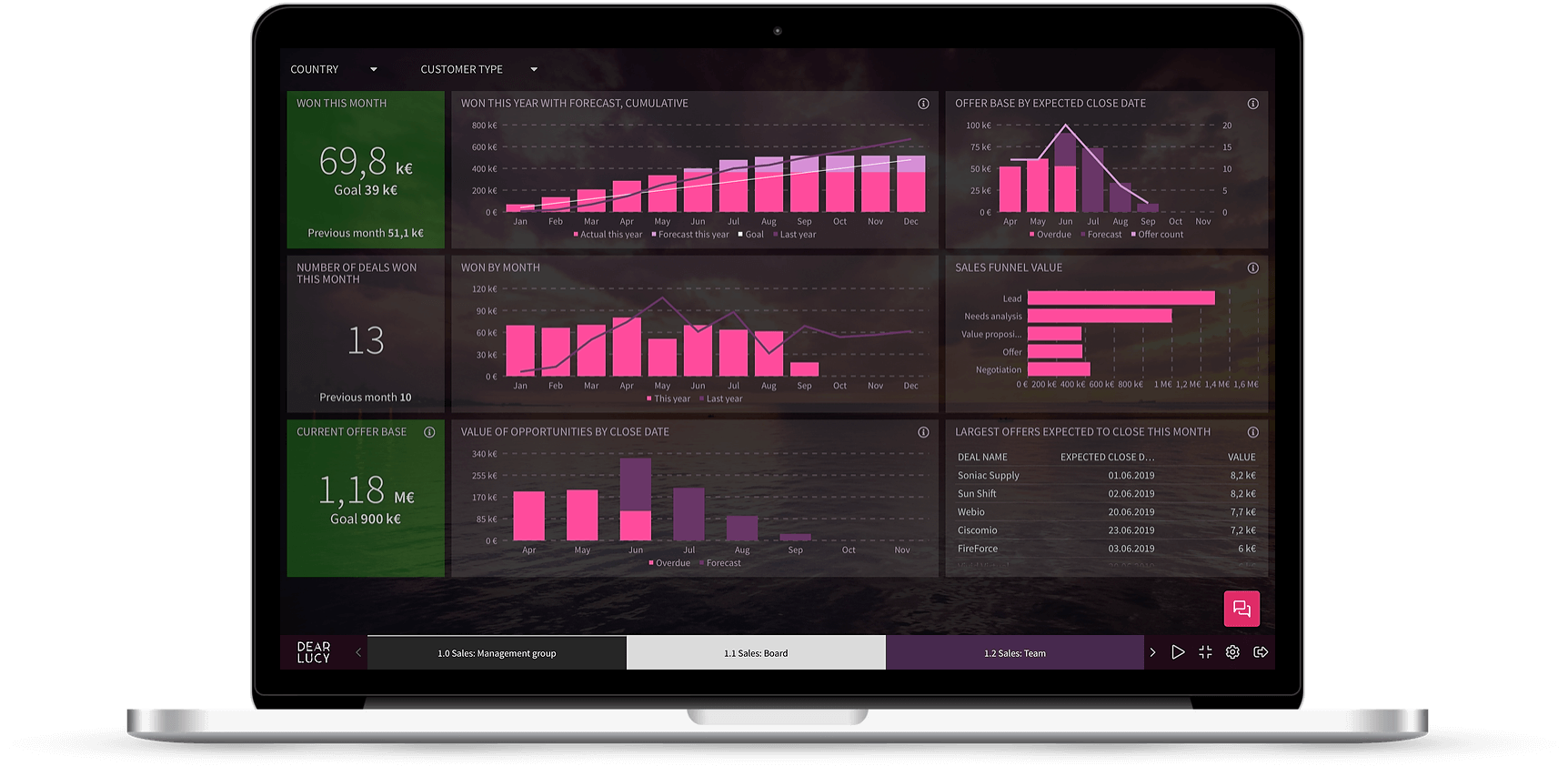 2) Top-level dashboard for the board of directors and/or investors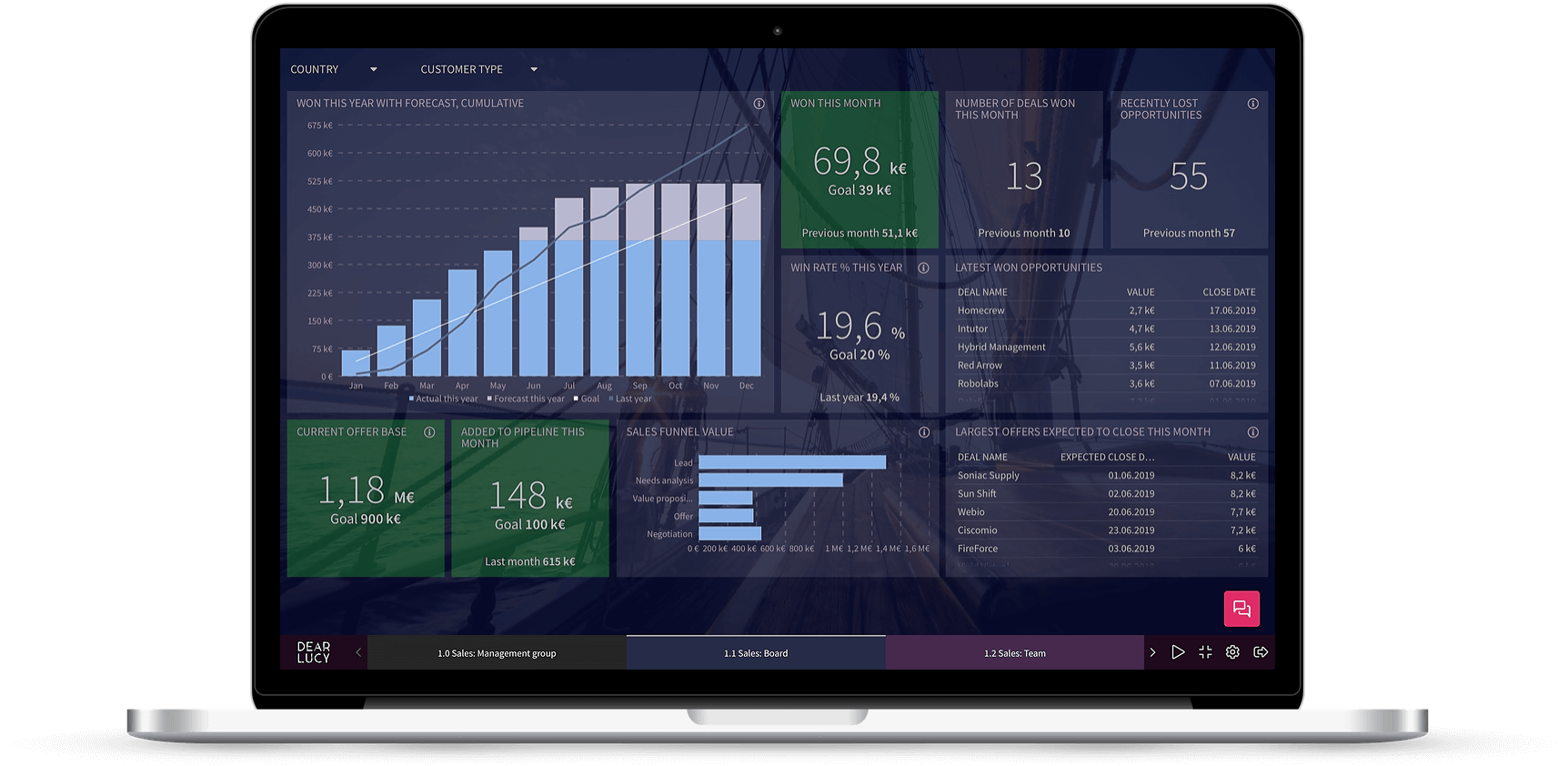 3) Sales team dashboard focusing on the sales pipeline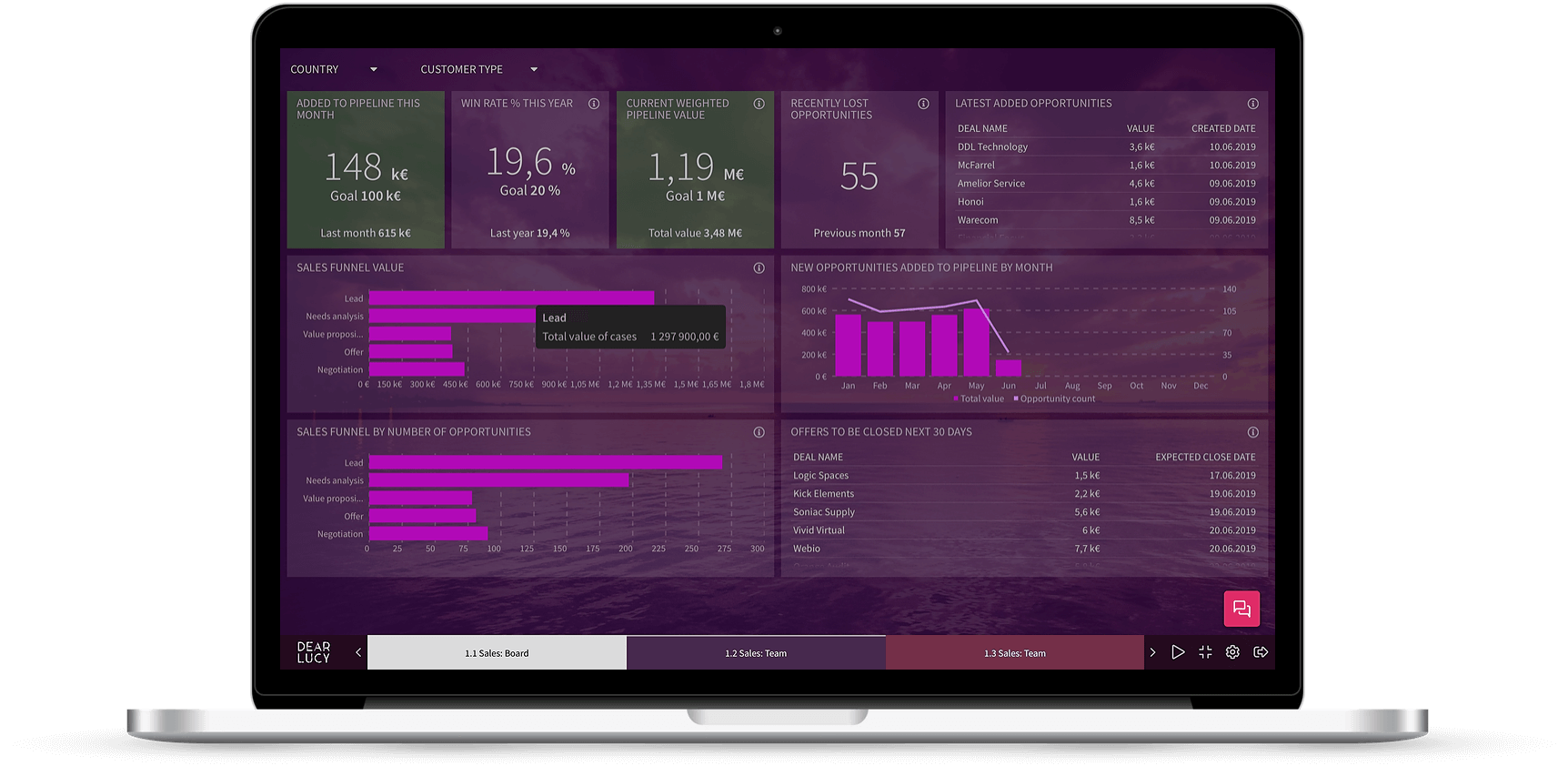 4) Sales team dashboard focusing on personal performance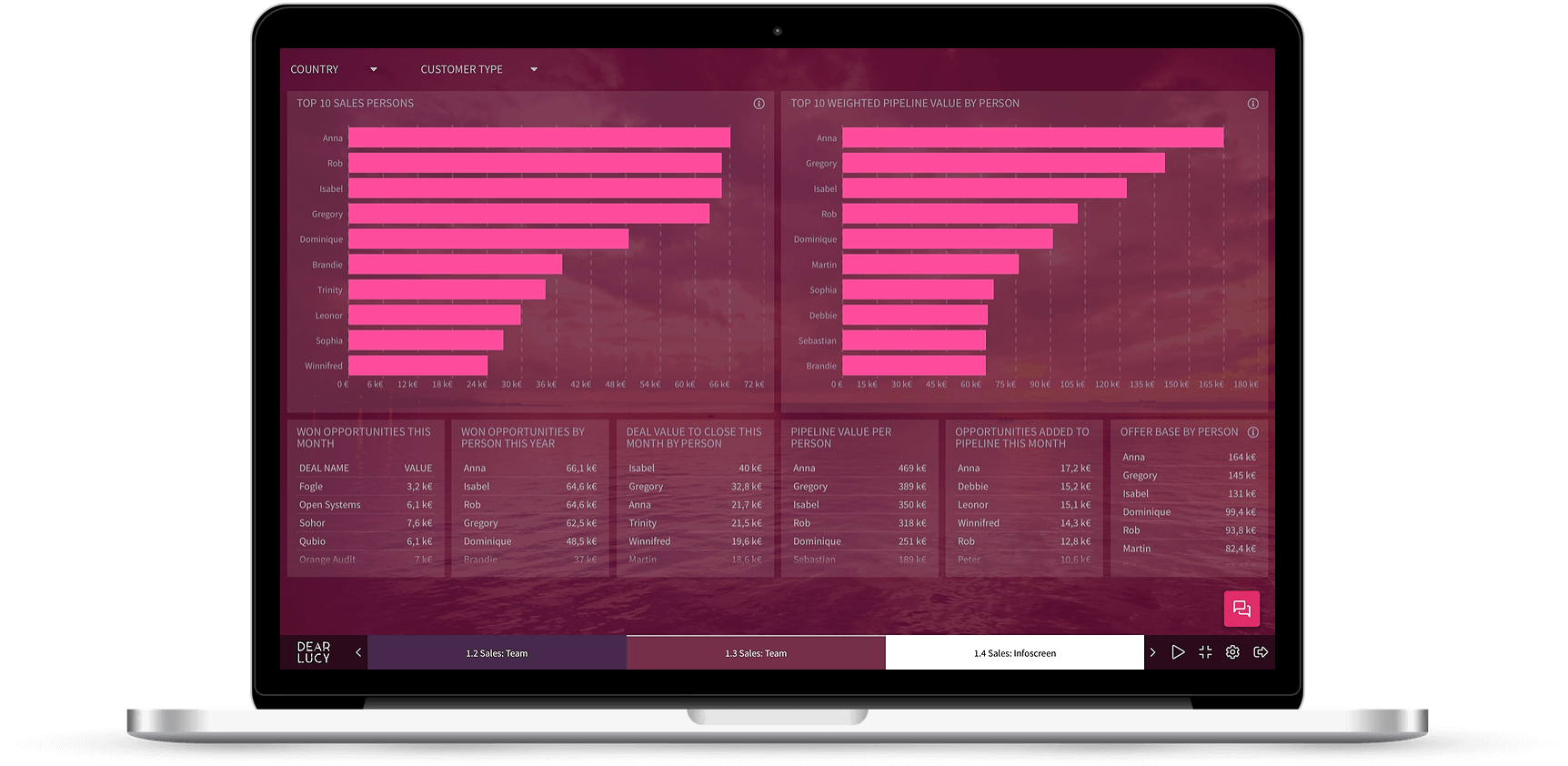 5) Example of a dashboard for TV screens, info-screens or intranet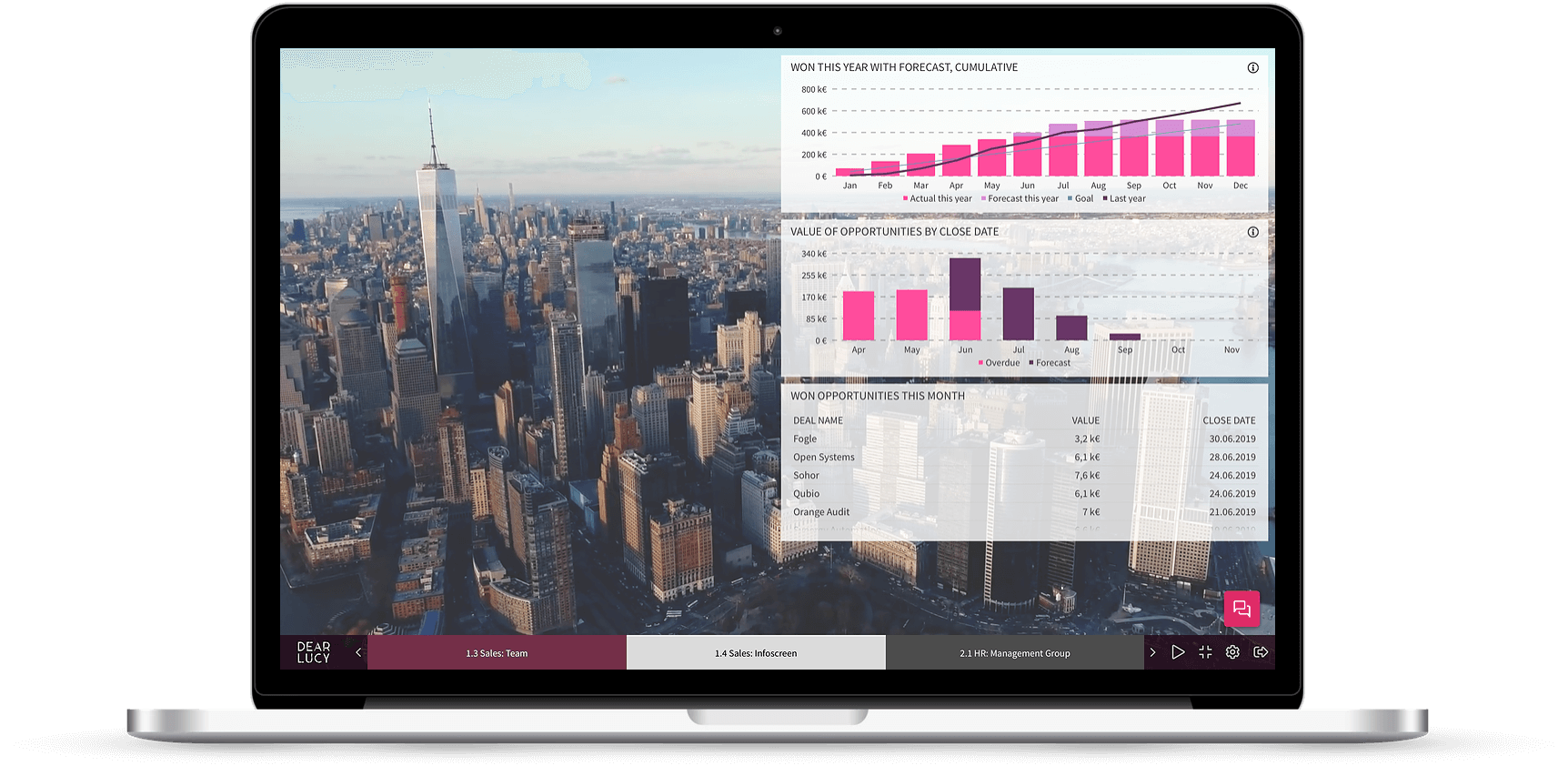 Available integrations
The dashboards are currently available for the following CRM systems: