Dear Lucy marketing dashboards help you keep track of your marketing funnel.
Once you create an account with Dear Lucy and add your marketing software credentials, you will instantly have all the three dashboards up and running. No need to build dashboards from scratch and no coding skills required.
To make things as easy as possible to set-up, we have grouped the marketing funnel metrics into three dashboards, each designed for a different purpose.
Once you have the dashboards up and running with your own data, you can modify the dashboards to suit your needs, delete unnecessary dashboards or create new ones if you like.
The pre-built dashboards are:
1) Dashboard for the management team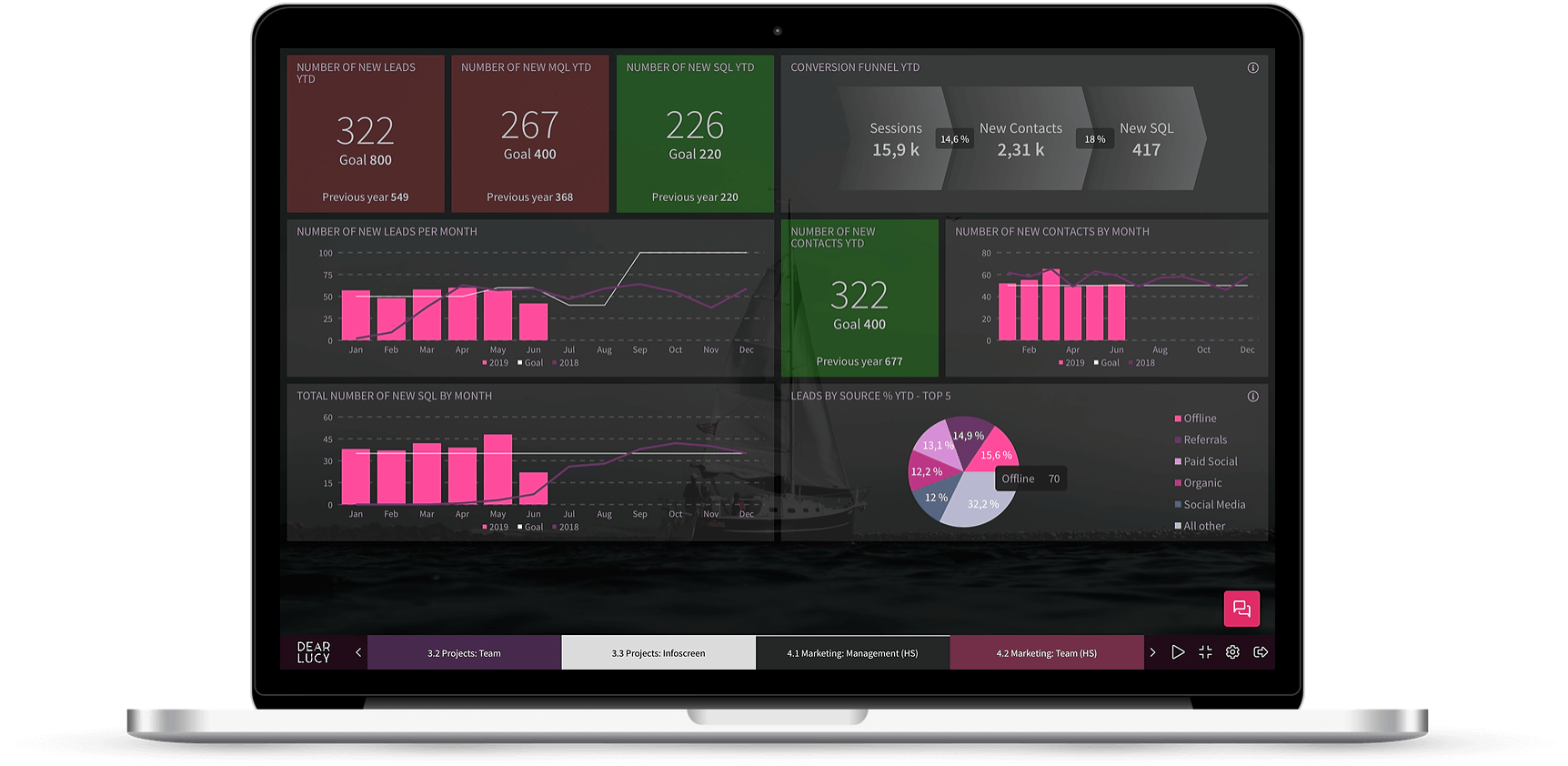 The first dashboard includes the top-level numbers of your marketing funnel: number of leads, number of contacts, lead sources and an overview of the online conversion funnel.
2) Dashboard for the marketing team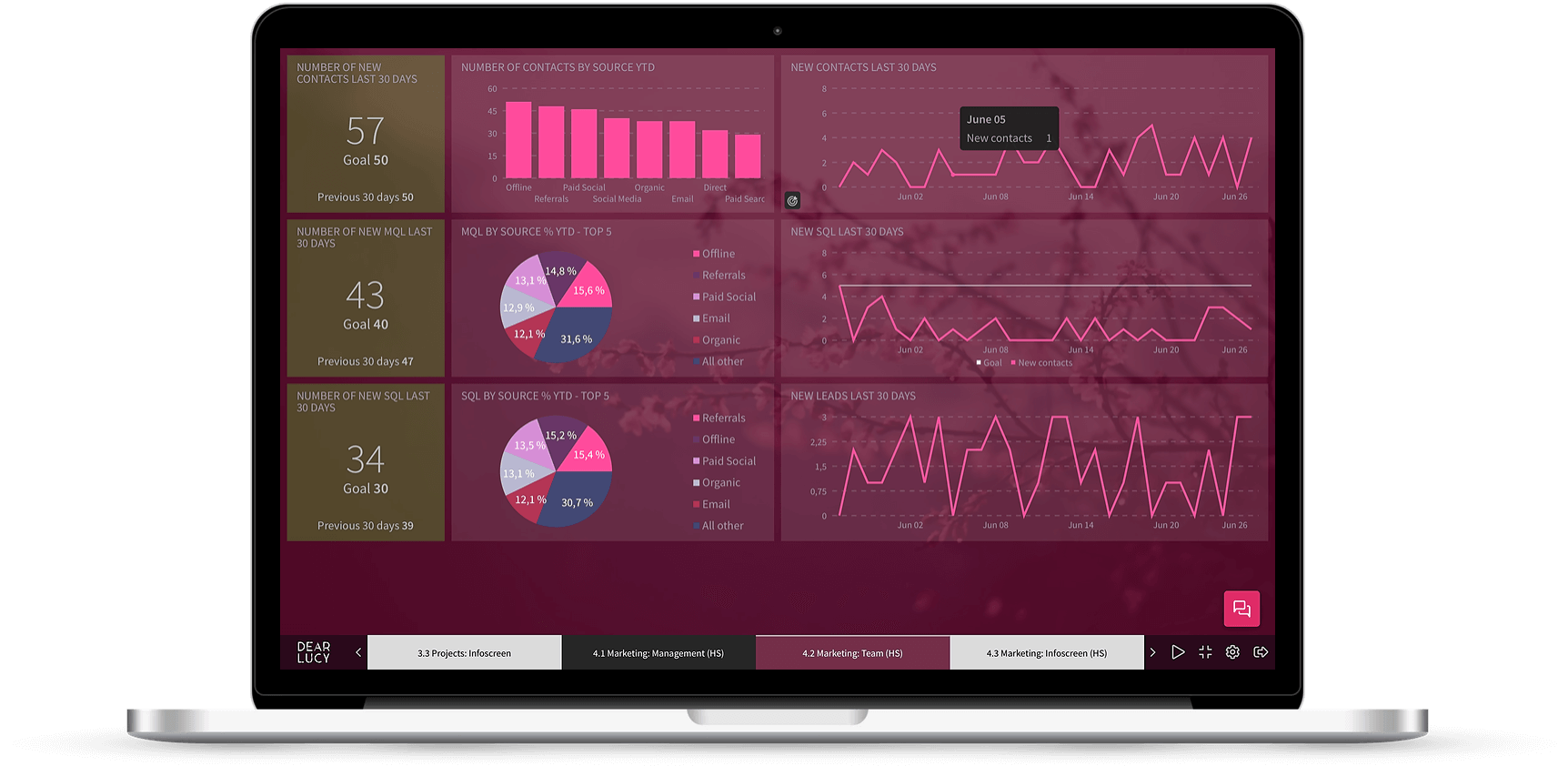 The second dashboard includes more details of new contacts, marketing qualified leads, sales qualified leads and the sources of those.
3) Example dashboard for a TV screen at the office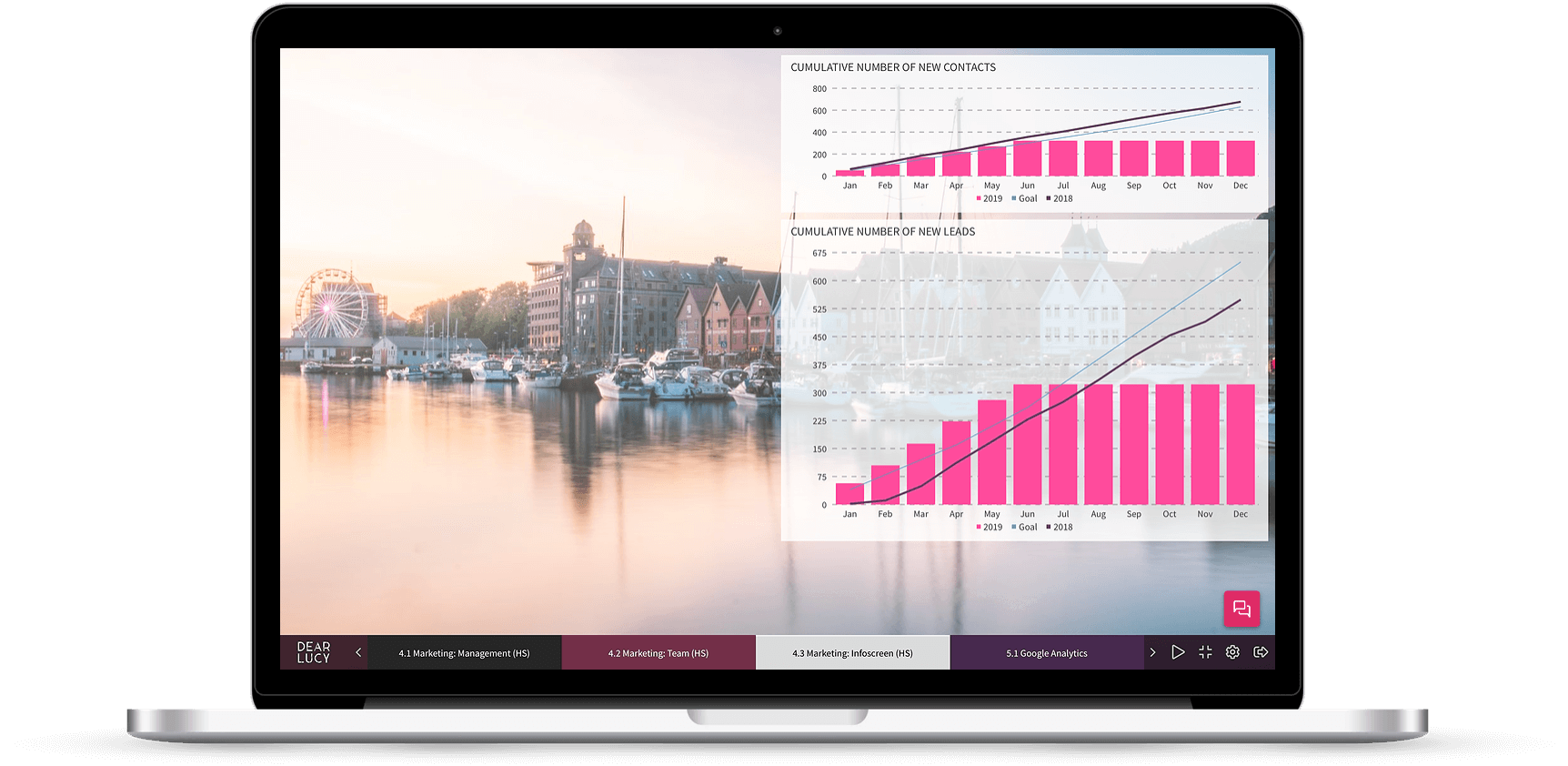 The third dashboard shows two graphs that you might want to showcase on an office TV: cumulative number of new contacts and new leads.
Available integrations
The marketing funnel dashboards work currently with
Complement with additional marketing-related dashboards
In order to get a more comprehensive view of your marketing activities, Dear Lucy also provides "plug & play" dashboards for web analytics and social media: