If you have added a business dimension filter (dropdown menu) to your dashboard, the goal editor supports adding goals for specific business dimensions. For example, if you have a "Sales by person" dropdown menu, you can also add goals for your sales people individually.
Once you open up the goal editor, you need to open up the list available under "Add more dimensions".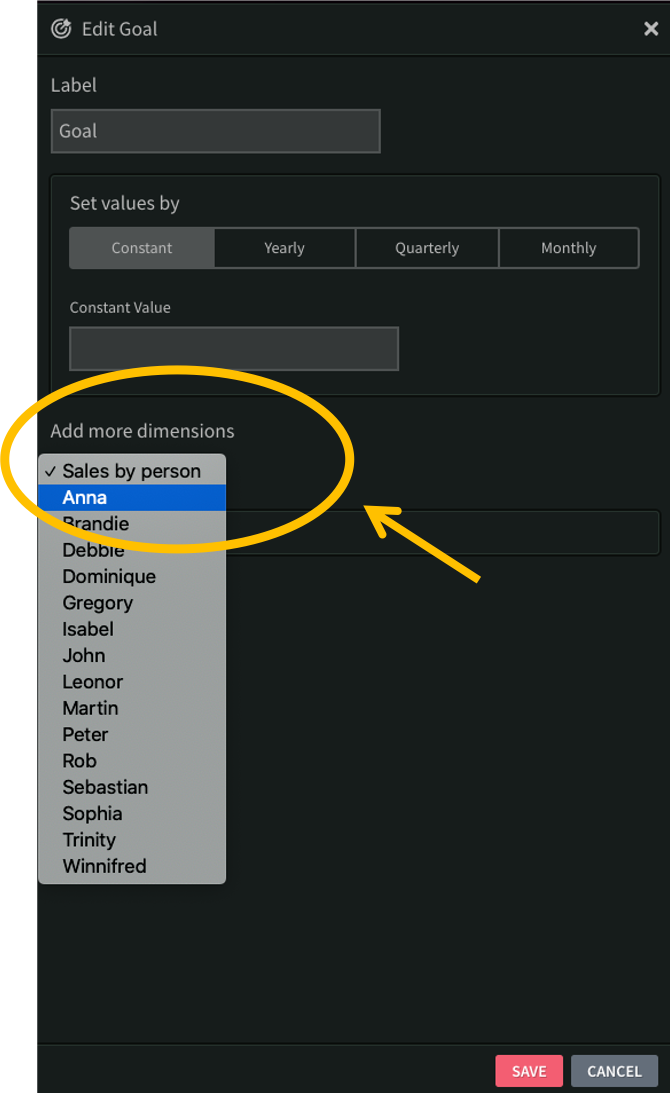 In this case we select "Anna", and the next step is to press the plus sign, in order to add Anna's specific monthly targets.
Once the plus sign is pressed, we see that besides the opportunity to add goals for the "Top Level" (your over-arching goal), you can also add targets for Anna separately underneath - in this case on a monthly level.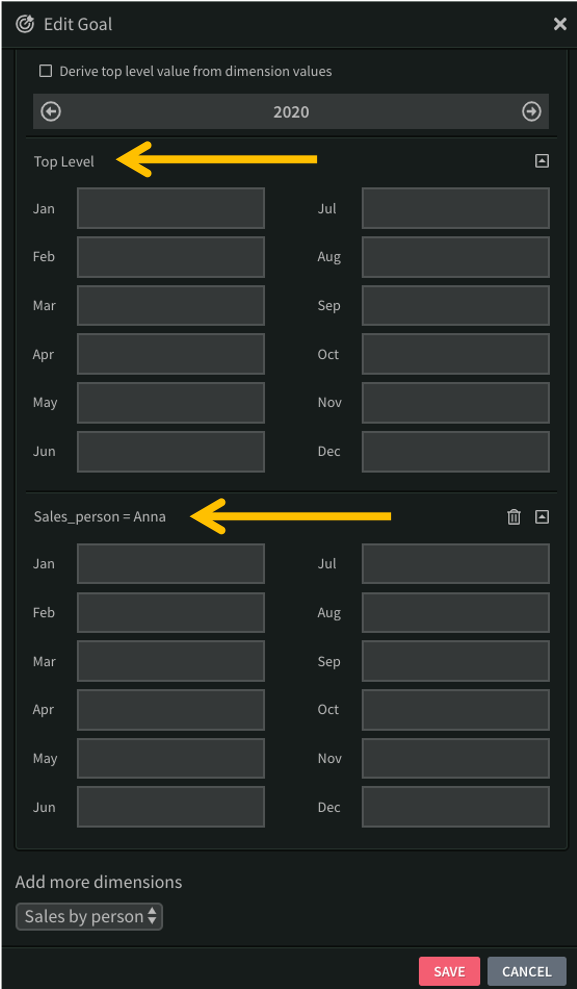 Please note, that if you don't add a top level goal, Anna's goals will only show when "Anna" is selected in the live dashboard view from the dropdown menu. If you tick the "derive top level value from dimensions values" box however, the goal editor will automatically sum up the goals from all the sub-dimension values you have added. In this case, ticking that box would only show Anna's targets in the main view of the dashboard. But if you add goals for many sales people, it will sum up all of their goals by month, to be your top level goal.¨
Limitations:
Please note that the goal editor only supports adding goals for one dimension. In other words, you can add a goal for each sales person, but you it will not work if you add a goal per sales person, and for e.g. per pipeline.
The goal editor's functionality is furthermore restricted when it comes to adding goals for dimension values where there are active dropdown filters applied. You can read more about active filters in the following article here.