Once you have designed your own dashboard, remember to press "Save Layout" to save your changes and then "Back to all dashboards". By default, the new dashboard will be placed last in the list of all your dashboards, but you can change its position simply with drag-and-drop.
Furthermore, if you have more than one User Group in your Dear Lucy, you need to remember to add the new dashboard to a User Group, for it to be visible in the dashboard view.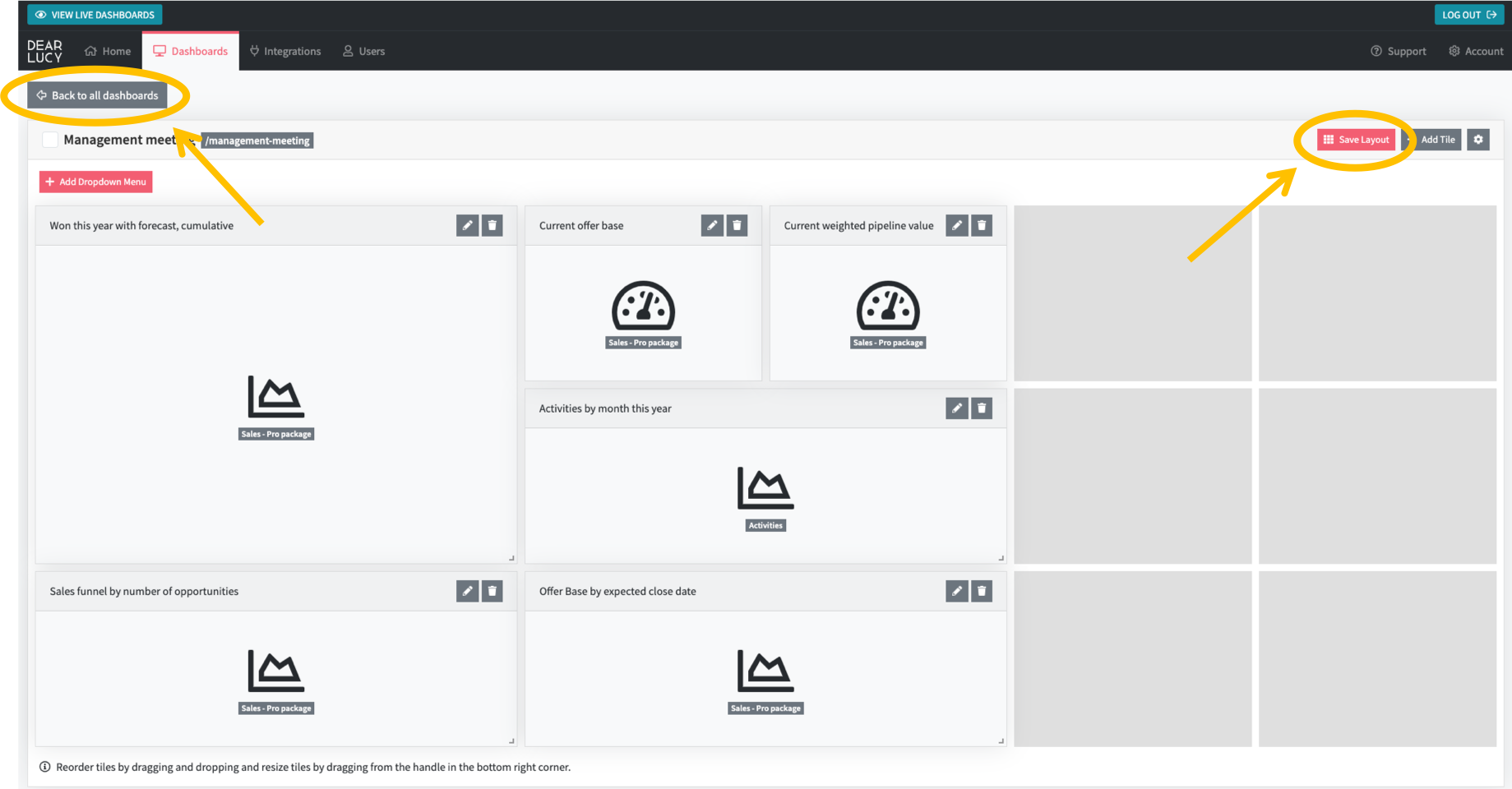 If you find that you are not able to press "Save Layout" when you have built your own dashboard, it's most likely due to the fact that there are too many tiles on the dashboard.
Dear Lucy supports only as many tiles per dashboard as you can fit on a screen. In the picture below, we can see an example of an overfull dashboard with too many tiles on it. This is visualized by the grey/white-striped area in the bottom, which indicates that the tile on the bottom is out of bounds.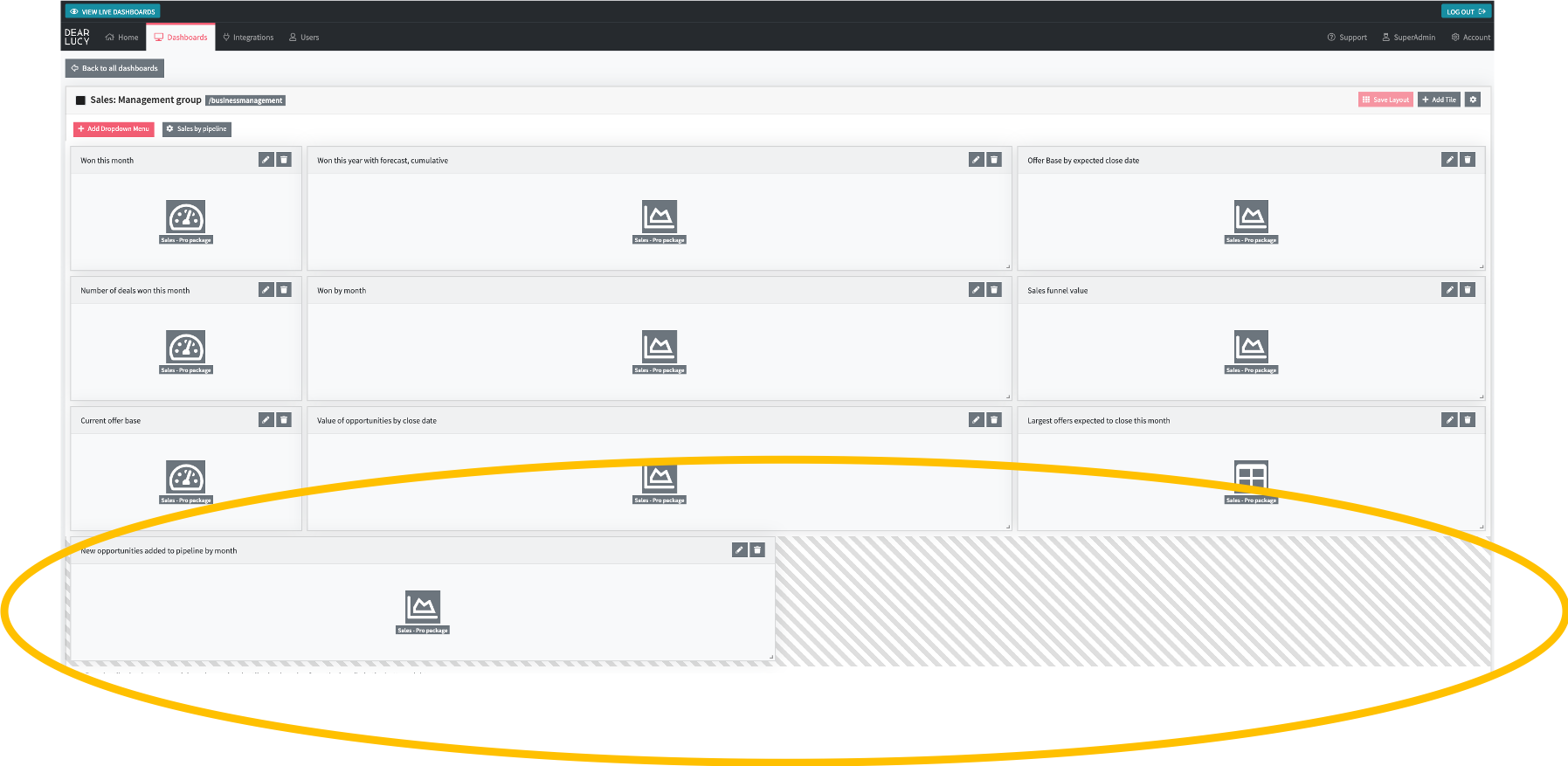 Whenever you see the grey/white-striped area, you will not be able to press "Save Layout". In order to fit all the metrics on the dashboard, you will need to make other tiles smaller, or alternatively sacrifice some other metrics.
Please remember that you can always make more of your own dashboards yourself. In Dear Lucy's view, a single dashboard should not contain too many tiles, as it becomes more difficult to read. Better then to have more dashboards with fewer, but clearer, metrics on them.