If you are new to Dear Lucy, you first need to sign-up to proceed with the integration.
Please follow the steps listed below to enable file-sharing between your Google Drive and Dear Lucy, supporting a CSV integration.
1. Create a new file in your Google Drive and name it appropriately, e.g. Dear Lucy integration.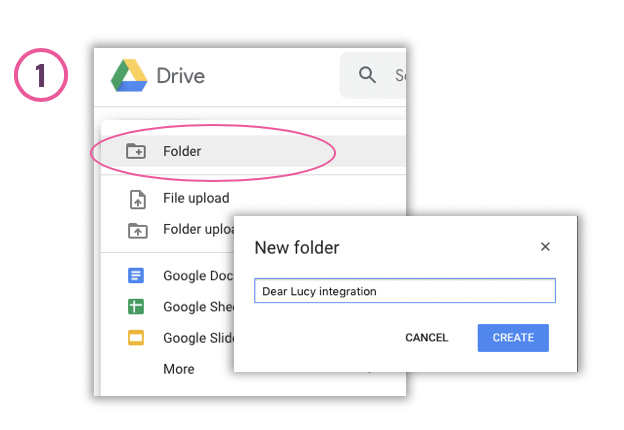 2. Upload the template file to the new folder, save it in a Google Sheets format (or CSV) and populate it with your data.

3. Log in to your dashboard environment and navigate to the following page:
https://admin.dearlucy.co/yourcompany/connectors
"Yourcompany" represents your dashboard environment url / web address.
Press "Add Authentication" in the top right corner and select "Google Drive" from the drop-down menu.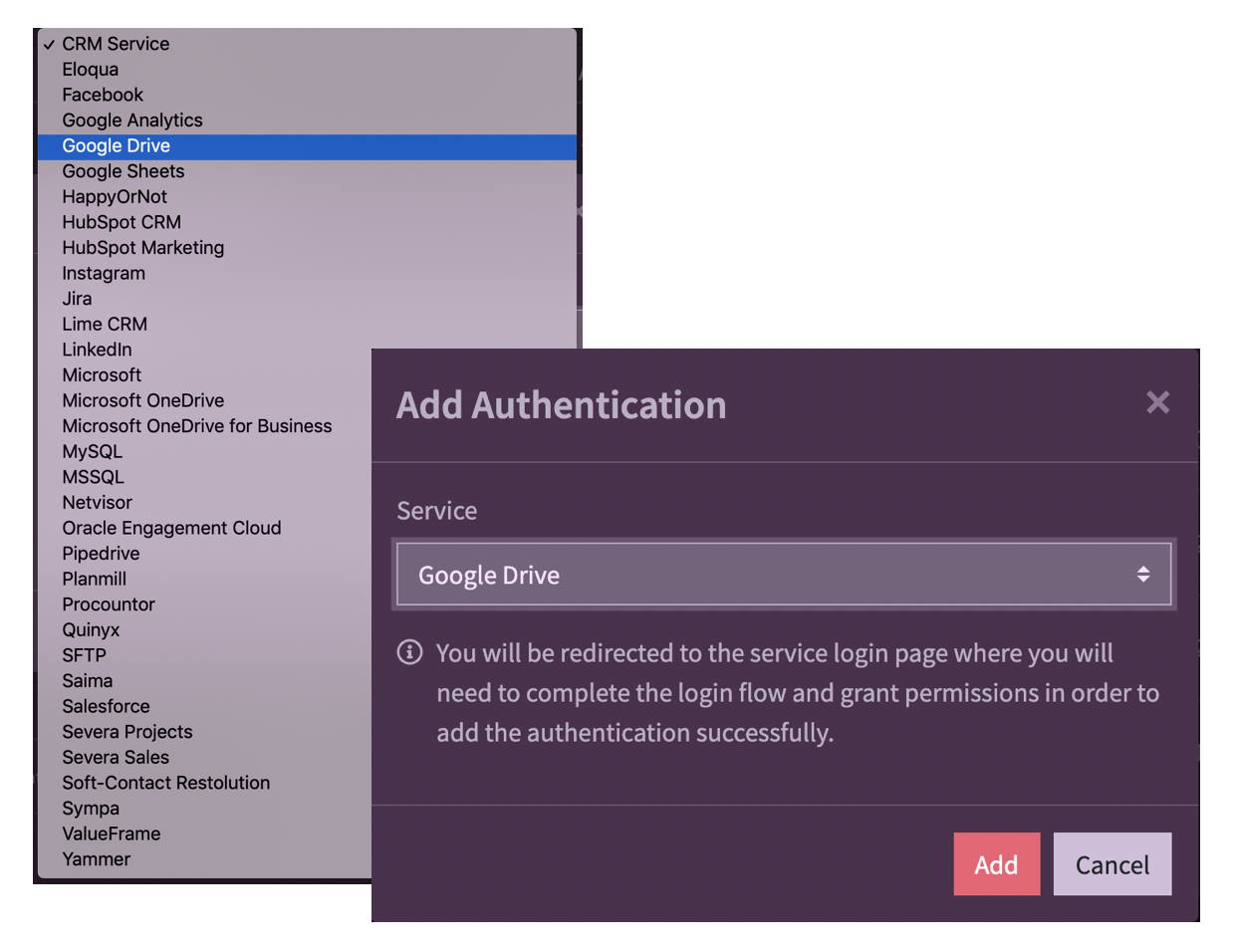 Follow the steps in the system to authenticate your Google Drive. Once authenticated, Dear Lucy will still need to run the connector in order to successfully fetch the data.
As a last step, please share the file ID to facilitate locating the file. The file ID is part of the web address. If you are unsure which part to send to Dear Lucy, you can also copy the full url (web address) from your browser window and send to us at support@dearlucy.co.