First integration may take a few minutes
The initial integration to any new system may take a few minutes, depending on the amount of data that has to be fetched. Dear Lucy fetches 24 months worth of data by default.
Please wait a few minutes and refresh your browser and you'll see your data shortly. If no data is shown within 10 minutes, please see below or contact support@dearlucy.co.
Finding the API credentials from Visma Severa
To find your API credentials in Severa, first navigate to the TOOLS sections and select "Personal details"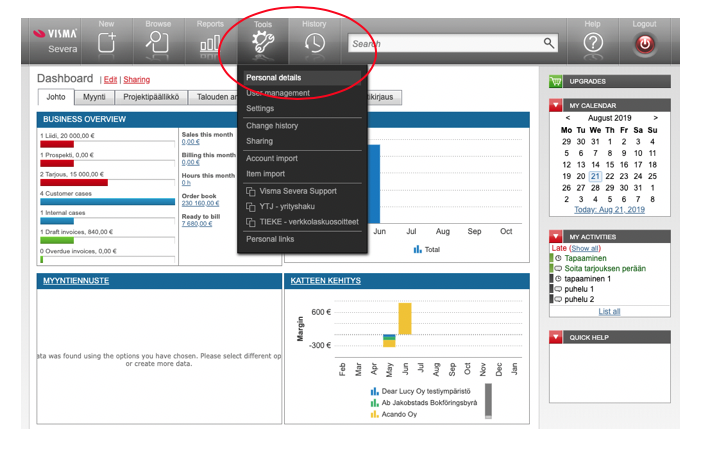 Once in the Personal details section, open up the "API Access" tab. Make sure you tick the box which says "enable API". The API will be generated and listed in the field. Please use this key for your Severa integration with Dear Lucy.