To reset your Dear Lucy dashboard password, or if you have forgotten it, go to your Dear Lucy dashboard log-in page.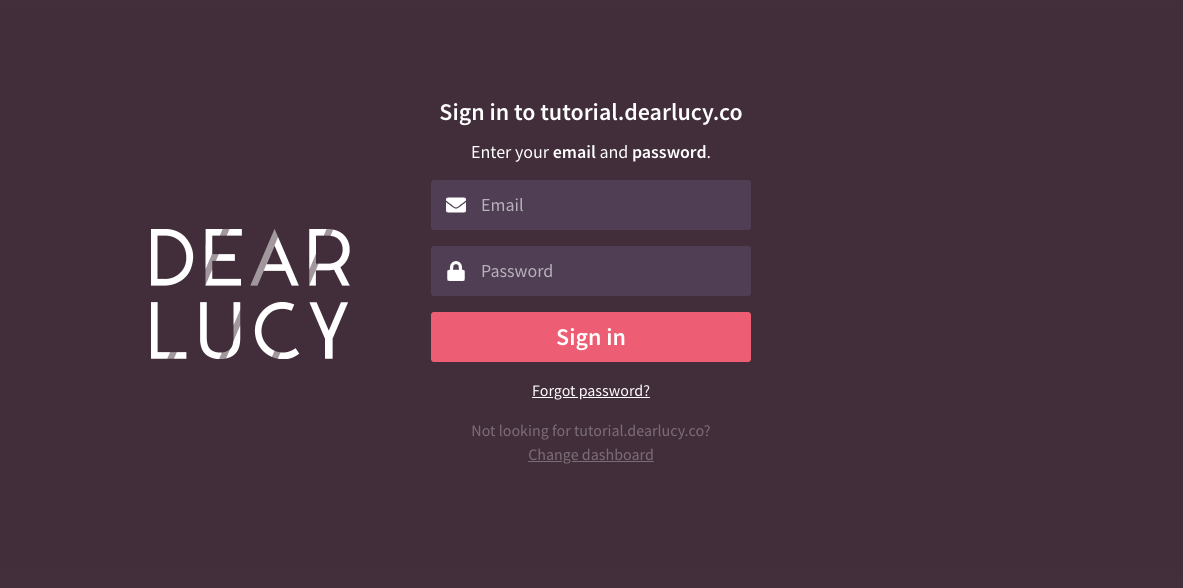 Underneath the Sign in button, press the link "Forgot password?"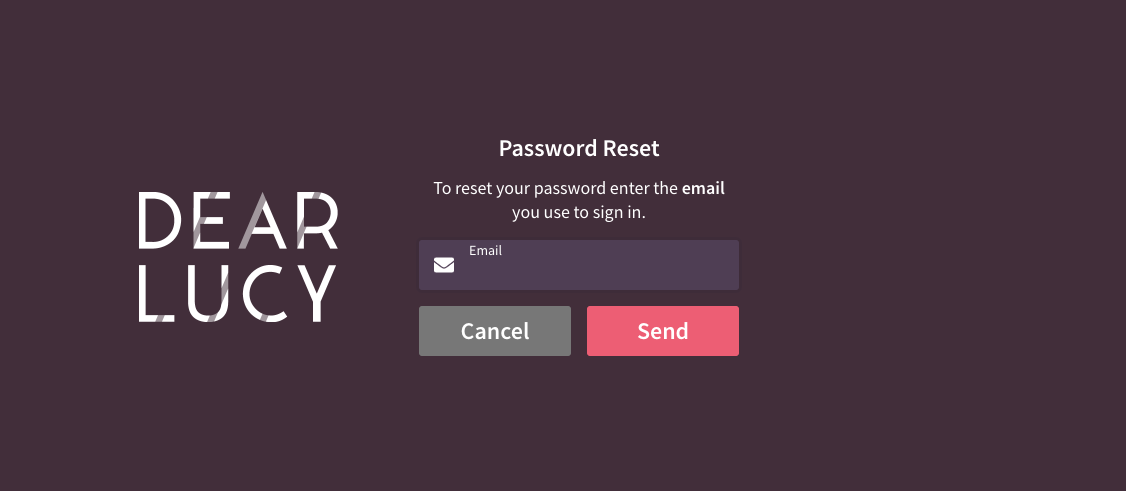 A new window will open up, asking for your e-mail address. This needs to be the same e-mail address that you have used to log in to Dear Lucy before.
Once filled in, press send and wait for an automatic email to be sent to you with a link to reset your password.
Please remember to check your spam / junk email folder if you do not receive an email from Dear Lucy within a few minutes of your password reset.