Create groups to manage user access rights to specific dashboards
By creating different User Groups you can easily manage which dashboards group members have access to. As some data might be too sensitive to share with the whole organization, we recommend that you create different user groups to manage data accessibility among different users.
1. Click the cogwheel to access Settings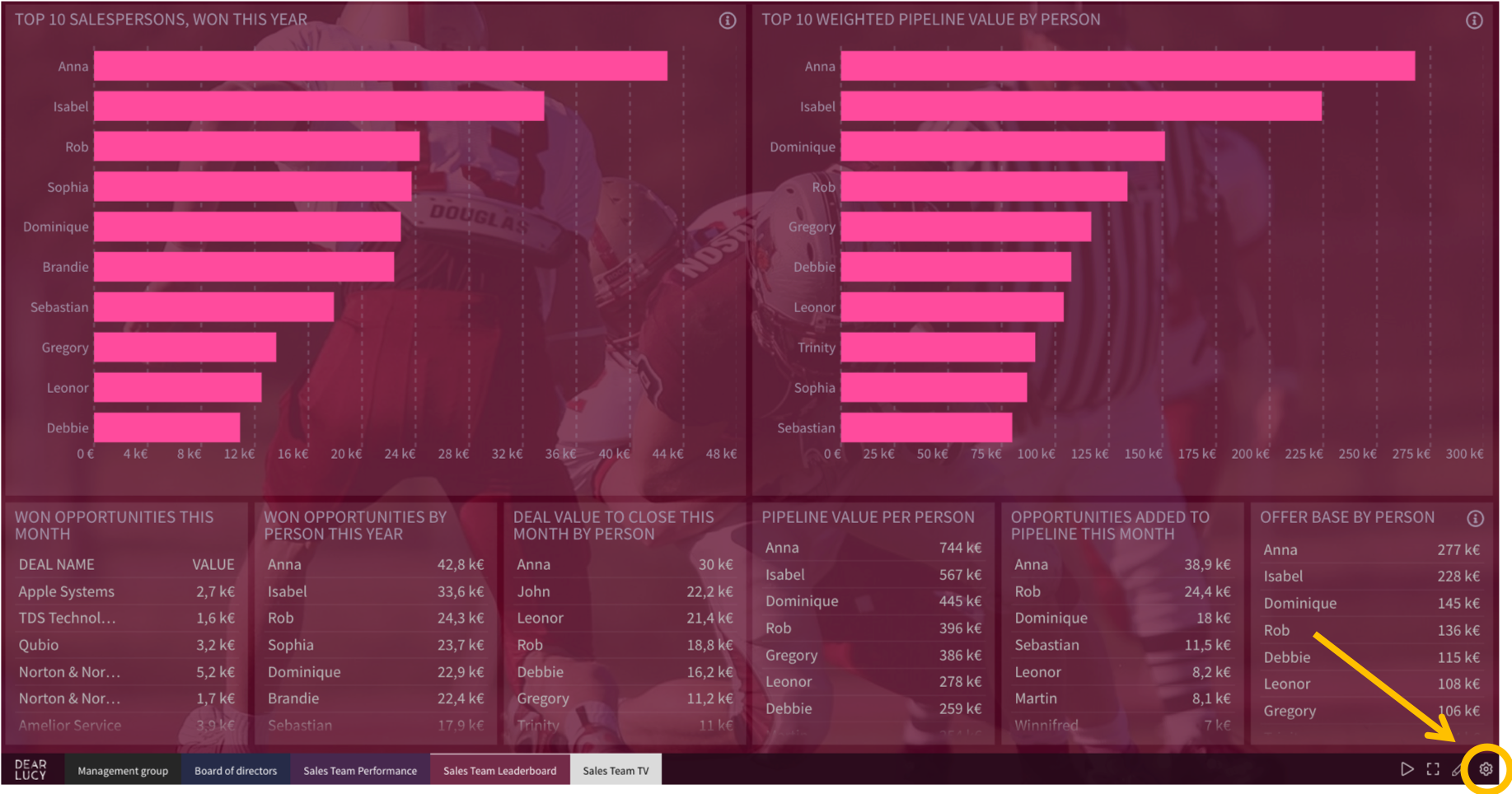 2. From the Settings Home screen, click "Users" from the menu or "Manage Groups" from the quick link.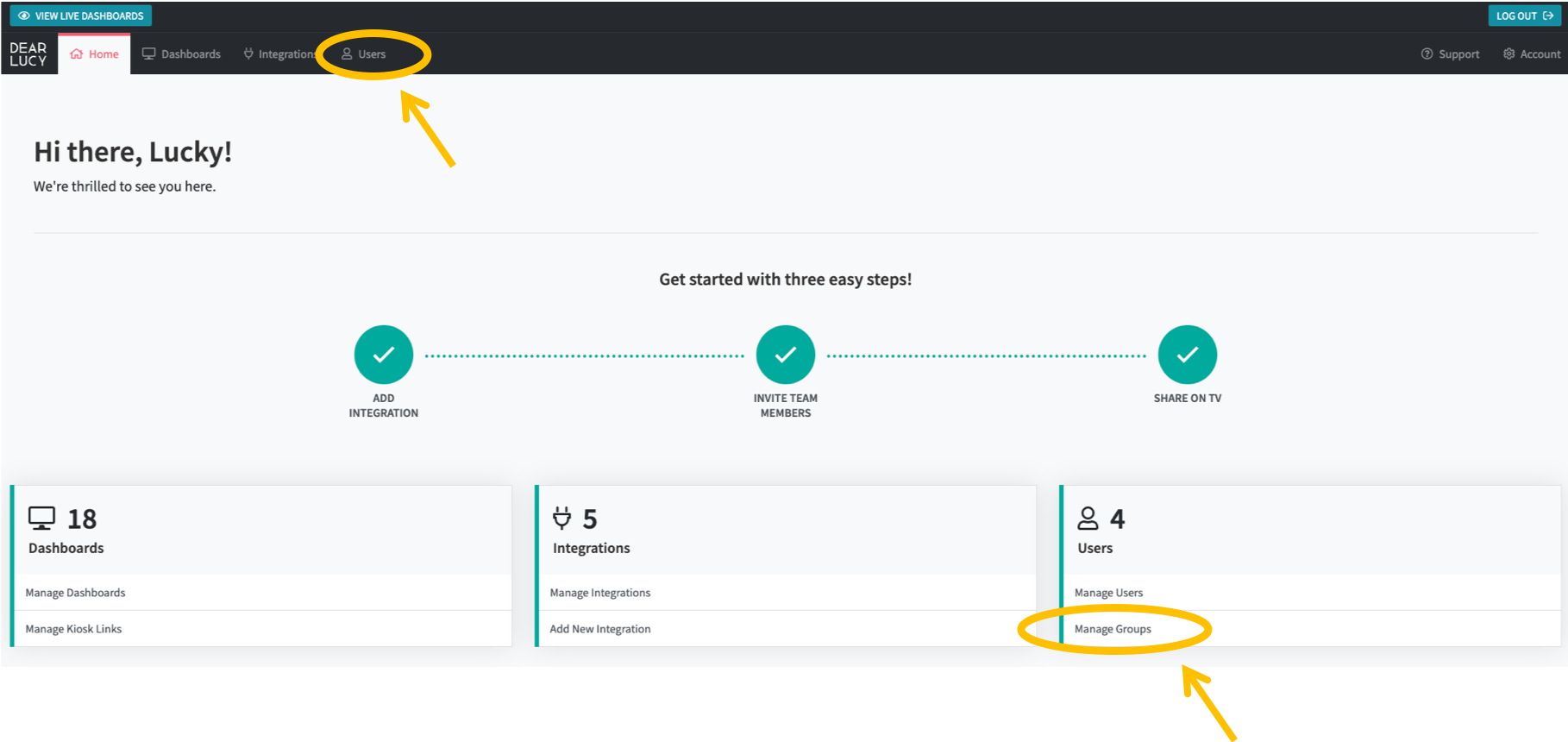 3. Click "+ Add Group" in the top right corner from the "Manage Groups"view.

4. A pop-up window will appear where you can name your group, and select which dashboards that are visible for Users in this group. In the example below we have named the group "Management Team" and made the dashboard "Management meeting" visible to all users in this group.
You can add as many dashboards as you want to each group.
Click "Add Group" to save the group and return to the Manage Groups view.