Dear Lucy is a dashboard software that displays and calculates key metrics from a selection of software systems typically used for sales, marketing, finance, project management, human resources, web-analytics and social media. Hence, to set up your first dashboards, you will need to connect a source system to Dear Lucy.
To add your first integration, complete the following steps:
1) Log-in to Dear Lucy.
2) Go to Settings (the cogwheel) at the bottom right-hand corner.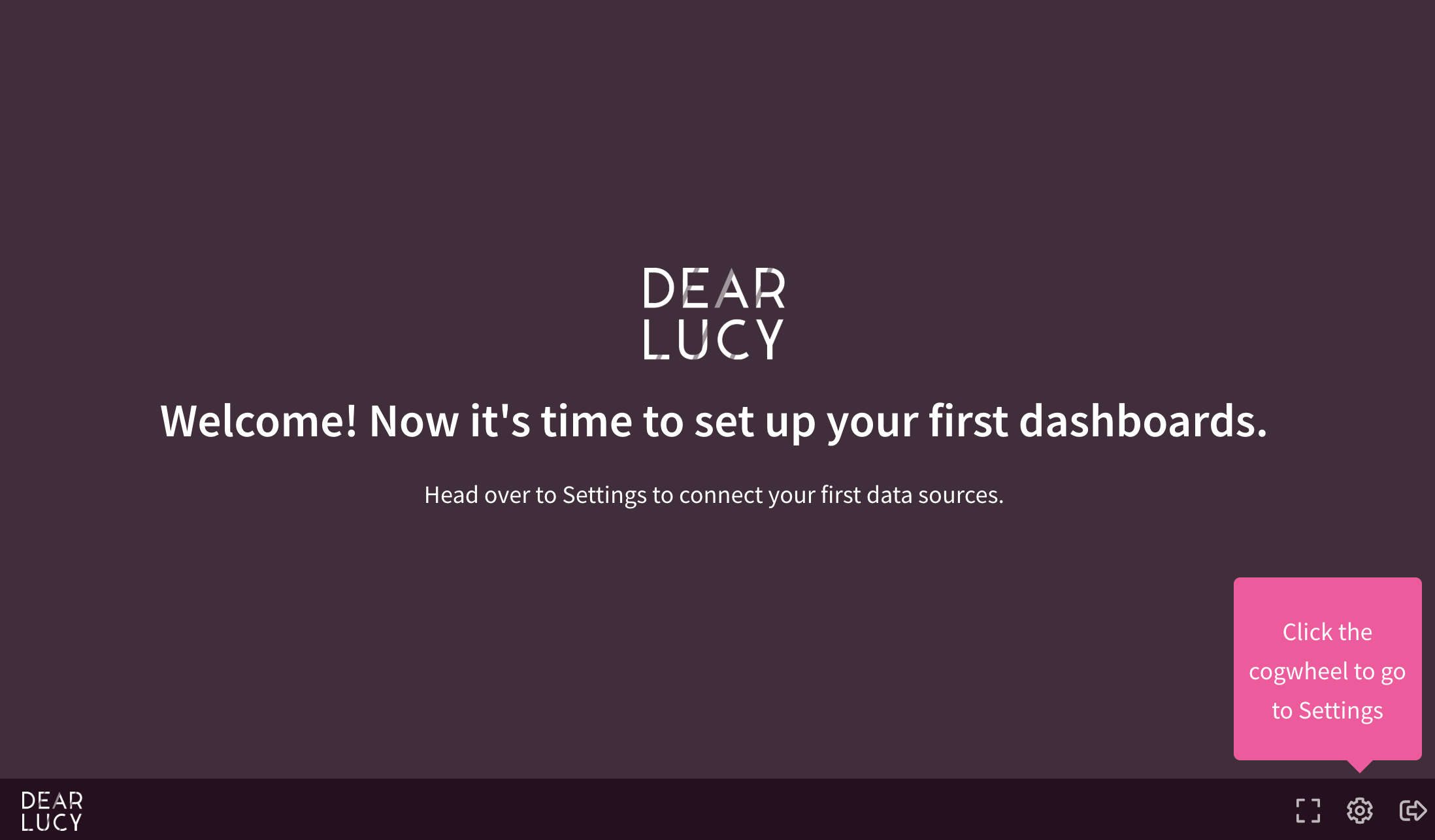 3) The available plug & play integrations are visible on the first half of the screen. Select the one you would like to add and click on the logo.


4) Follow the instructions to add the required authentication (typically your user name and a password) for your chosen integration.
5) And that's it!
Depending on the amount of historical data that you have in your source system (e.g. your CRM system), it may take a bit of time for your first dashboards to appear. Hence, simply check back a bit later.
Please note, that you need to be an Admin in Dear Lucy to access the Settings and add new integrations.