1) Use Dear Lucy through the web browser on your smartphone or tablet
Dear Lucy dashboards are responsive meaning they work on different devices and screen sizes. In order to access Dear Lucy dashboards on your mobile, simply open your browser, go to your Dear Lucy workspace address and put in your log-in details.
The easiest way to do this is to find one of the onboarding emails from Dear Lucy in your email inbox and click on the dashboard link in the email while on your mobile device.
2) Add Dear Lucy icon to your home screen
The easiest way to use Dear Lucy on your mobile phone or a tablet is to add Dear Lucy icon to your home screen. That way, you can access your dashboards with just on tap.
The mobile version of your dashboard has all the same functionalities on your mobile phone as on your desktop.
Add Dear Lucy icon to your home screen on an iPhone: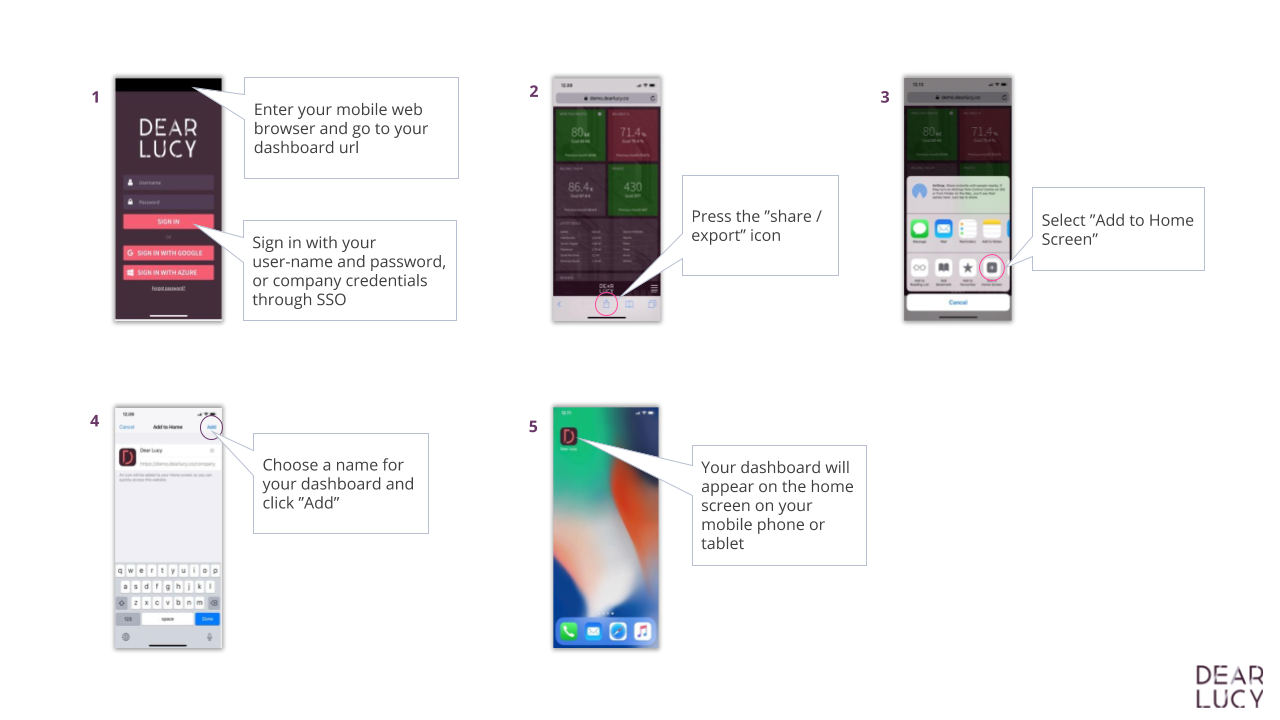 Add Dear Lucy icon to your home screen on an Android phone: