You need to be a Dear Lucy admin to invite new users. If you are not, you can ask your team admin to change your role to an admin.
Once logged in, go the Settings, then select Users and Manage Users.

Dear Lucy has two types of users: users and admins. Users are able to use the dashboards and Admins are able to access the Settings, modify dashboards and manage Dear Lucy user rights.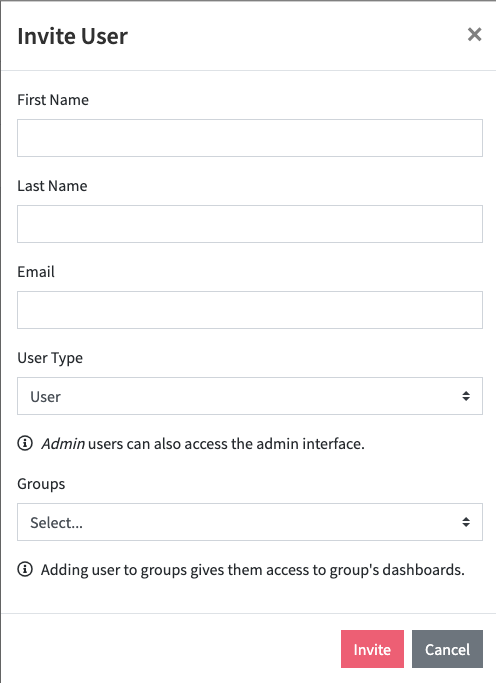 Remember to keep the user list up-to-date and to delete any users who e.g. leaves your organization to ensure your data is accessible only for intended users.